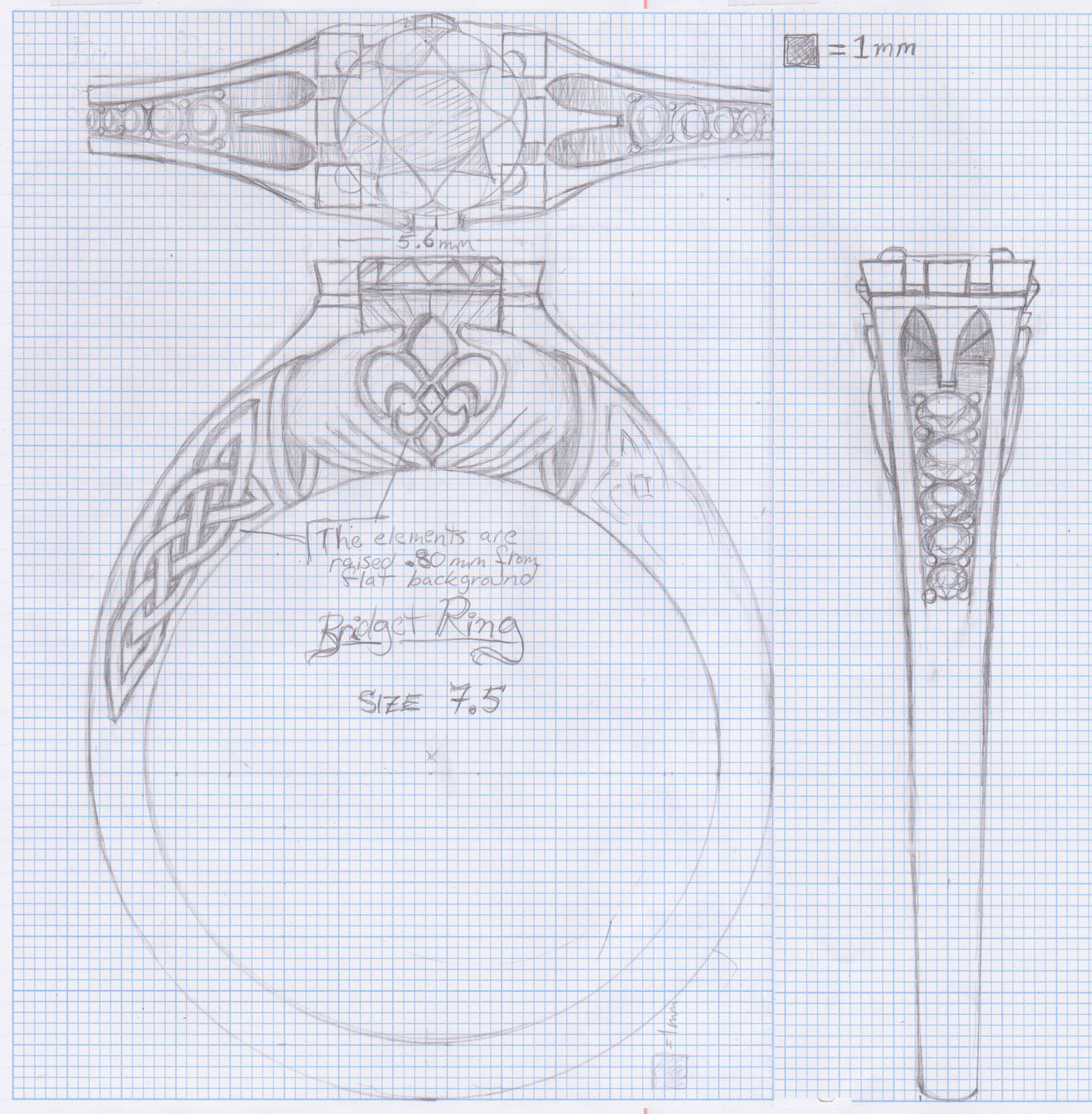 Creative Inspiration
Sometimes a client has multiple symbols that represent their relationship and the art lies in harmoniously combining them into a single object of beauty. Here we have her Irish heritage represented by the traditional celtic Claddagh pattern in bas relief on the side of the ring. Her Fiancé hails from Brooklyn and so her Diamond is supported by the crenels on the towers of the Brooklyn Bridge. The Diamond itself is whiskey colored in appreciation of her love of fine Scotch Whiskey. White diamonds accent the sides.
Materials
Pictured in White gold, with a Whiskey Diamond, and white diamond melee.
Customization Options
In this ring, you can customize the stones, stone sizes, and metal without substantially changing the design.
For more intricate customization, click the button to get started and share your creative inspirations with Jesh.