Part of any custom jewelery design process are the sketches and technical drawings. Click any of the sketches below to see the final product.
Here are a collection of design drawings of Rosestone designs so you can see what the design process looks like.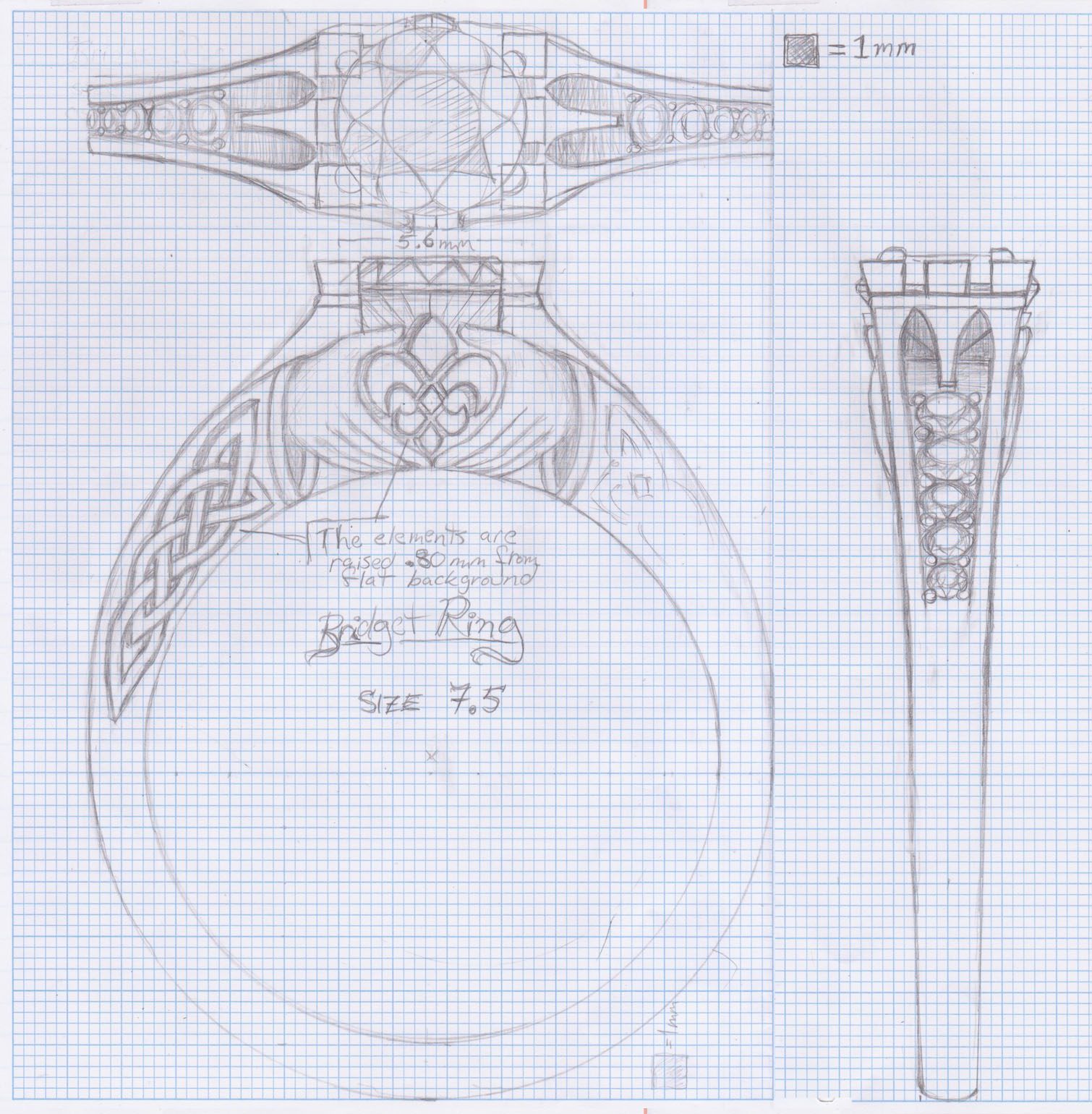 The finished rings can be seen here.