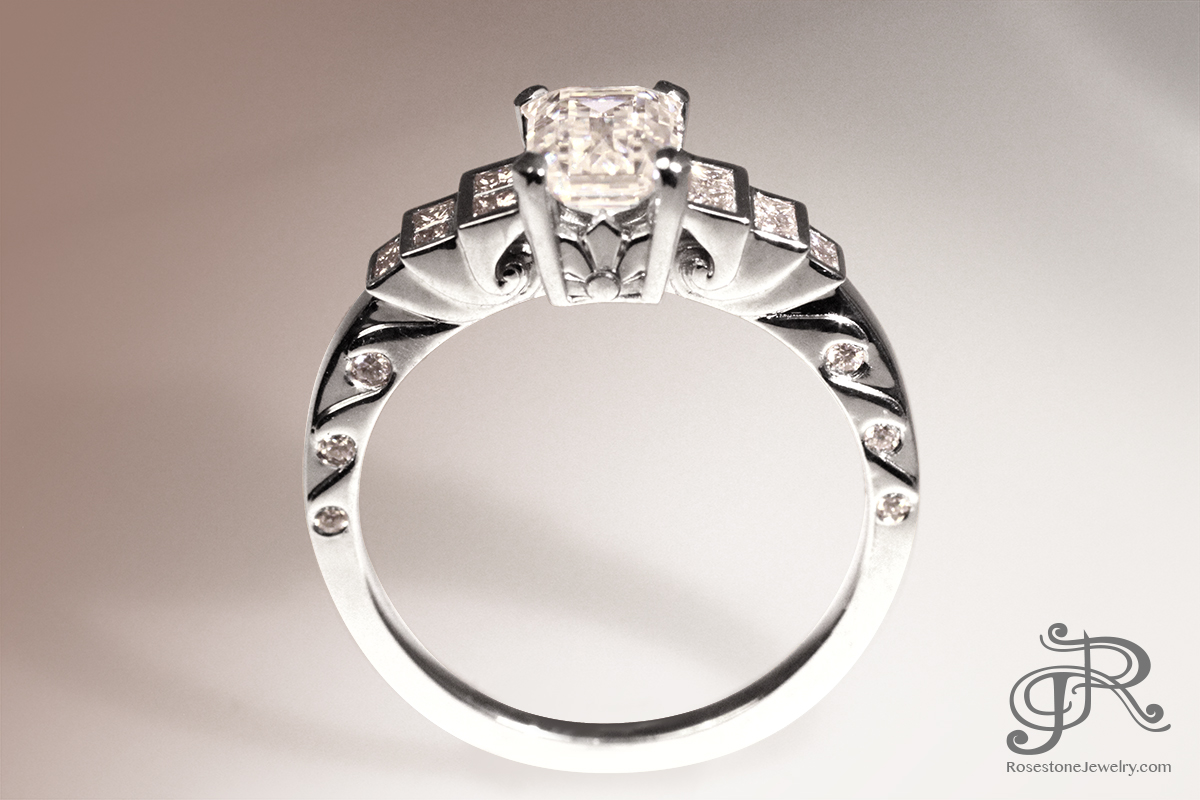 Creative Inspiration
This ring, crafted in the Art Deco style of the1920's and 30's, was inspired by nautical themes. The sun rises over diamonds sparkling from inside ocean waves and the golden ratio of the nautilus shell.
Materials
White gold & diamonds
For customization options, click the button to get started and share your creative inspirations with Jesh.
*Pricing from the 3-Stone Vine Ring begins at $1990 for the semi-mount in 14k white gold*