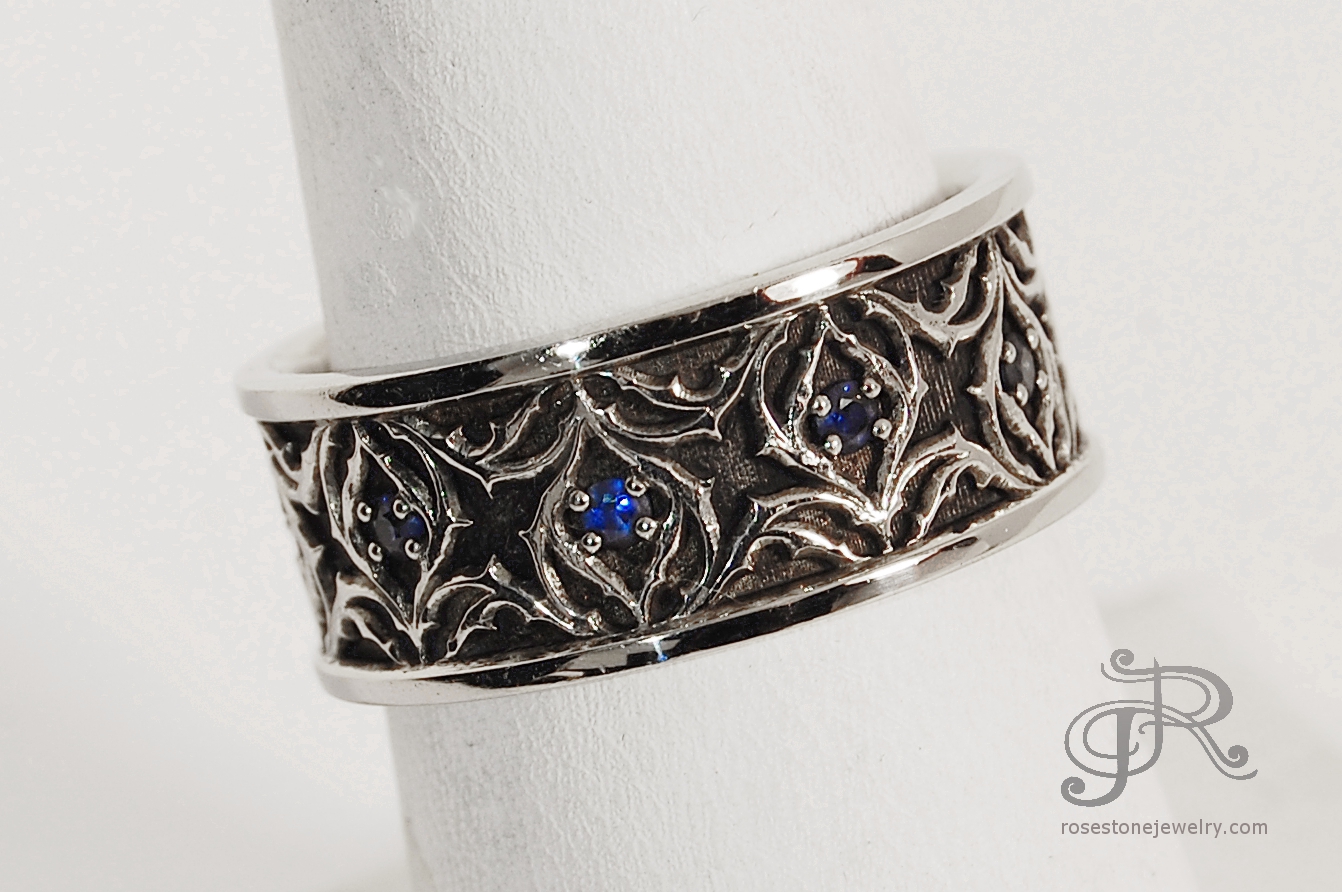 Creative Inspiration
This handsome men's wedding band is inspired by medieval cathedrals and the age of chivalry. The 45 degree chamfers elicit the crisp detail of masonry and must be painstakingly hand-polished for full impact. This ring incorporates a masculine design that is grounded in stone architecture but balanced with the lightness of open space and intricate subtlety.
Materials
White gold. Diamonds and/or sapphires can also be added.
Customization Options
In this ring, you can customize the metal and add stones without substantially changing the design. For example:
For more intricate customization, click the button to get started and share your creative inspirations with Jesh.