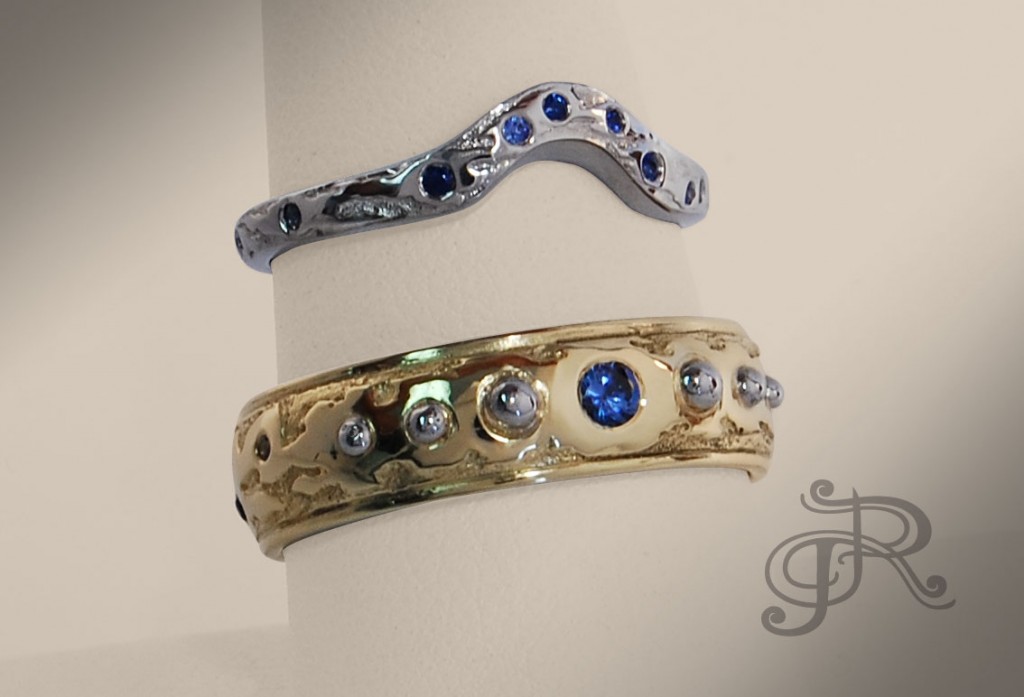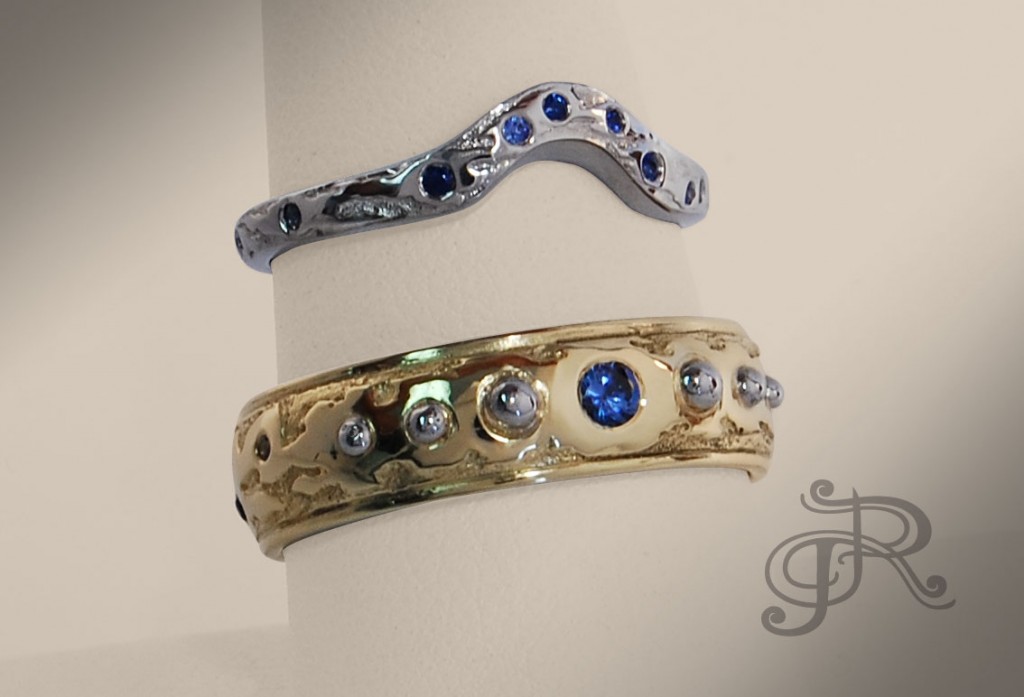 Creative Inspiration
These Zen inspired wedding bands are simultaneously simple and intricate, grounded and enlightened. The woman's band is a shadow ring that fits the contours of her engagement ring, and the man's band plays off stylistic motifs found in his bride's set of rings. This set of engagement rings is an example of ways to thematically pair the men's and lady's bands.
Materials
Yellow gold, white gold, diamonds, sapphires
Customization Options
This set of engagement rings was custom crafted as a one-of-a-kind. If you're interested in a style similar to this, click the button to get started and share your creative inspirations with Jesh.