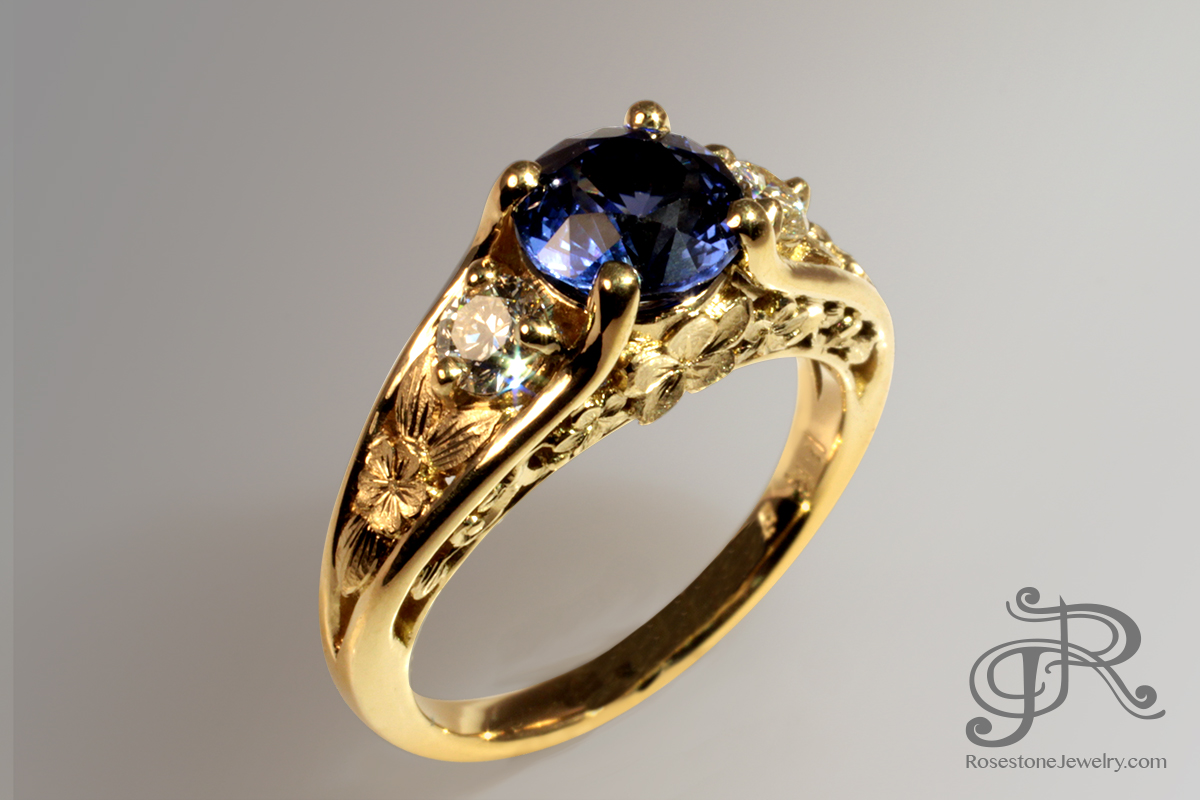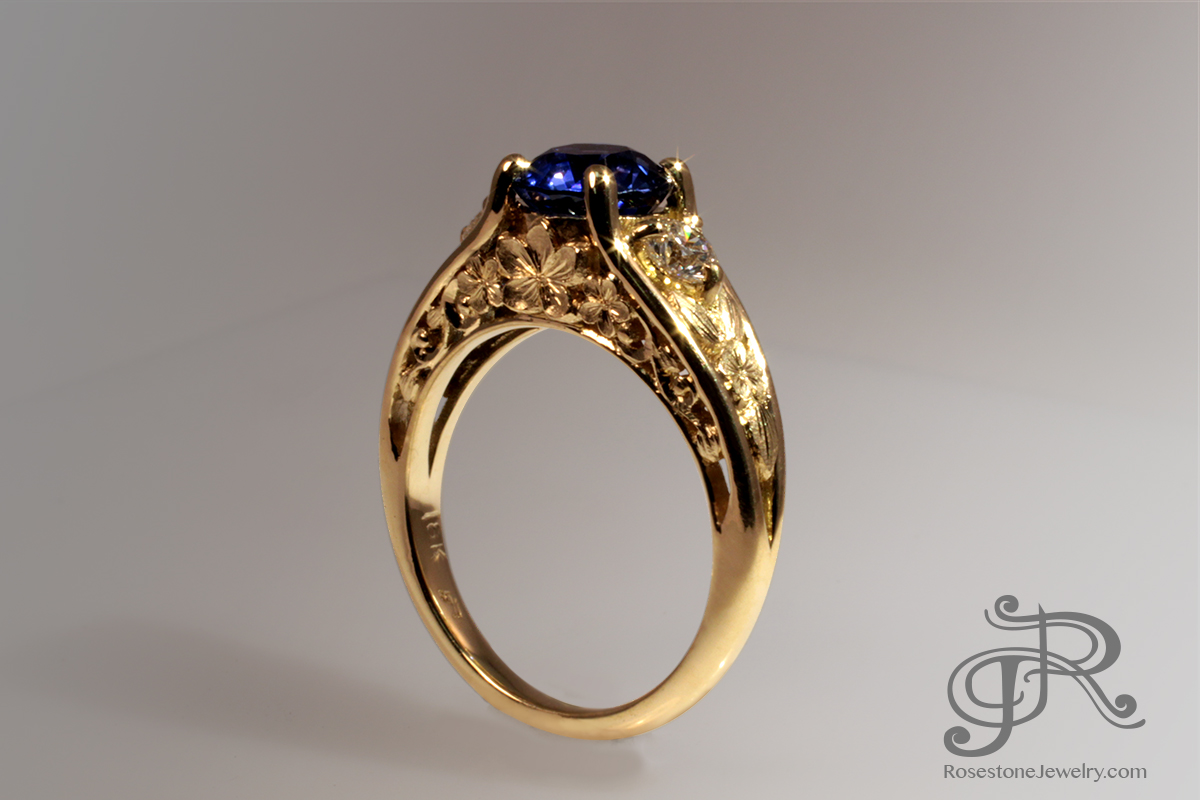 Creative Inspiration
The Cherry Blossom or Sakura, is recognized around the world as a symbol of spring, joyous rebirth, beauty, and grace. This ring features eight hand-chased cherry blossoms, a lacy, airy, open gallery that affects a filigree like feel, and the classic three-gem styling.
Materials
Pictured in 18 karat yellow gold, Sapphire center and Diamond side-stones
Customization Options
In this ring, you can customize the stones, stone sizes, and metal without substantially changing the design.
For more intricate customization, click the button to get started and share your creative inspirations with Jesh.