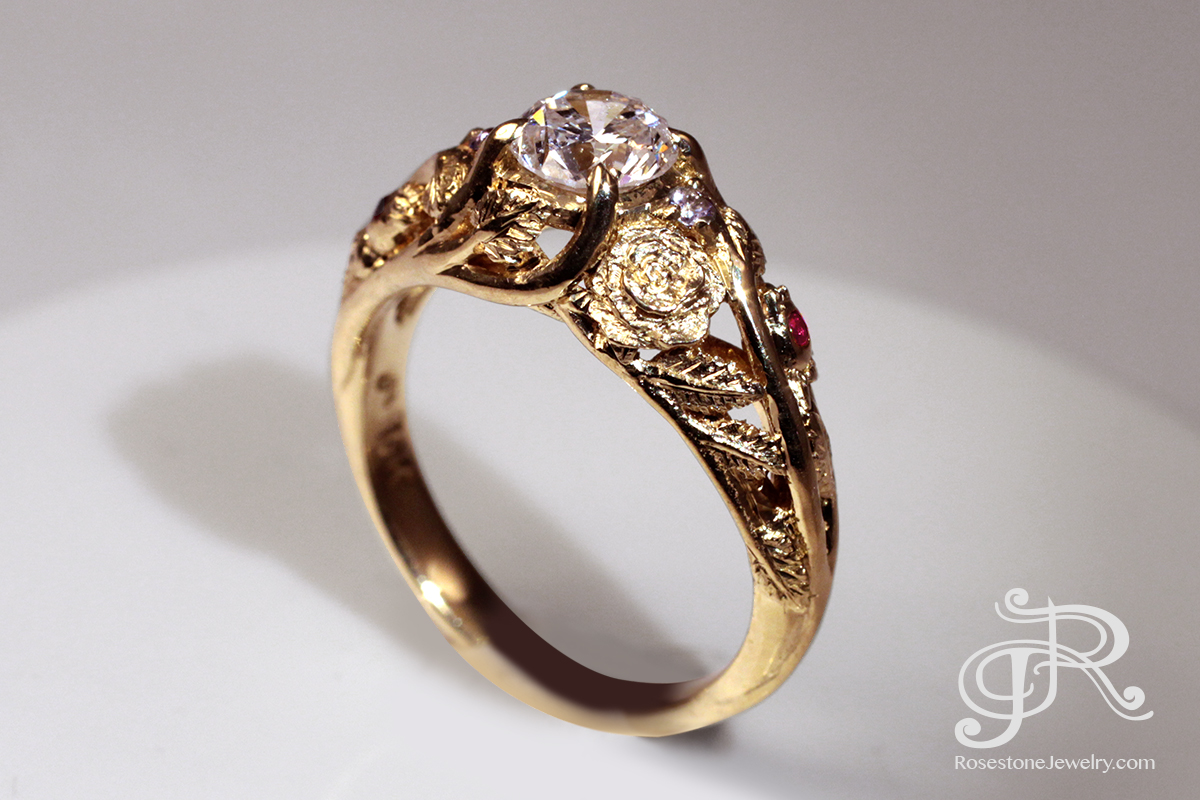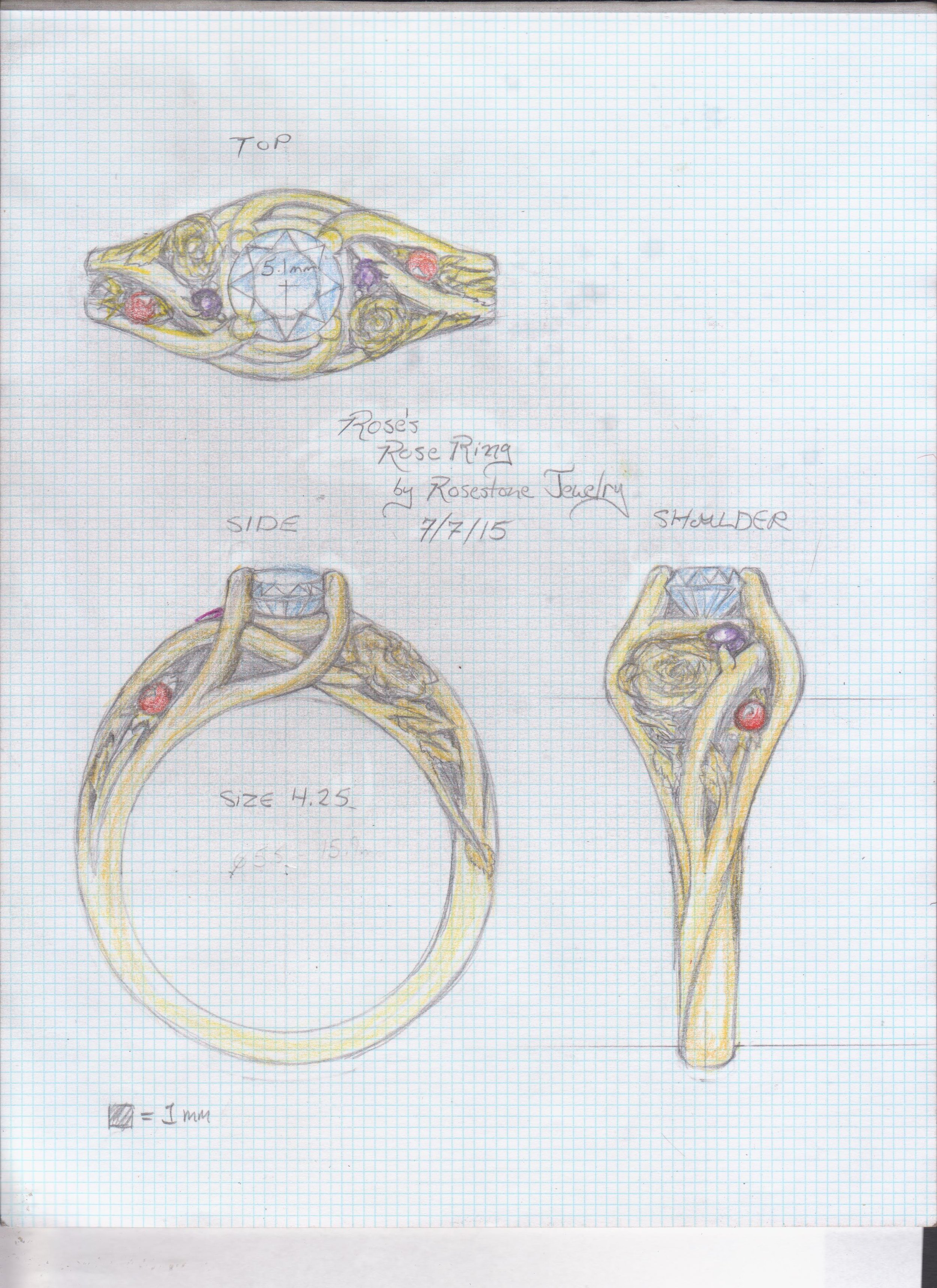 Creative Inspiration
Roses have ever stood for love and romance. But these are not your perfect hothouse roses. These are wild roses with thorns and brambles, symbolizing a love that is authentic and free. A lacy, airy, open gallery that affects a filigree like feel, entwines to support the Diamond center stone..
Materials
Pictured in 18 karat yellow gold, Diamond center and garnet accents.
Customization Options
In this ring, you can customize the stones, stone sizes, and metal without substantially changing the design.
For more intricate customization, click the button to get started and share your creative inspirations with Jesh.